Coming back from Brighton, I was ready to jump into a whirlwind of knitting projects.
My head was full of ideas, I found new inspirations thanks to the classes I attended and the people I met. I wanted to start new projects, finished those projects that have been going on for way too long... Basically, I just wanted to do things!!!

And then tragedy (aka real life) struck: it was Thursday evening, it was way too warm; one moment before I was standing out of the metro station and one moment later I was sitting on the pavement, holding my left arm.
I had slipped on a piece of broken pavement and fell: I didn't need any medical degree to realize that I hit my wrist pretty badly so I immediately went to the nearby ER.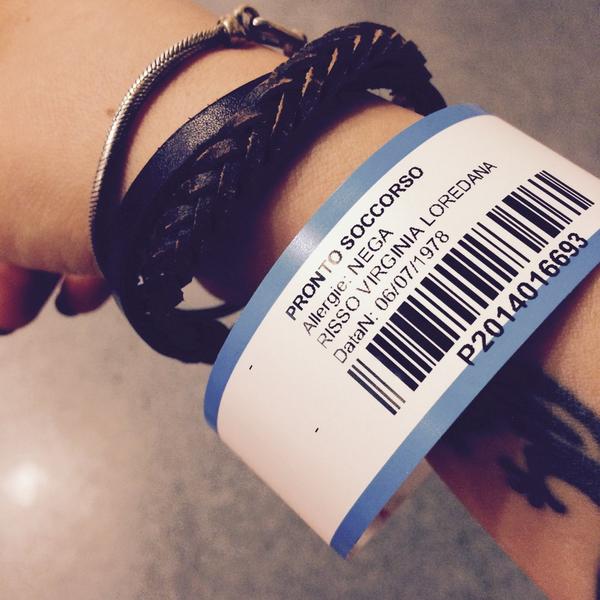 Obviously, Murphy's law was working its way into my evening and there was no orthopedic doctor available; the only thing they could do for me was some x-rays, a provisional cast and then I was sent home and told to return the following day. I did as told and the day after I was the proud carrier of a cast, that will be in my custody for 30 days (27 days at the time of writing, but who's counting?): by then my radius should be completely healed.
Of all the time, this could have happened, it had to be now, when the temperature and humidity in Milan are awful.
Right now everything is complicated: I've never once stopped thinking about the importance of my left arm. Who cares about it? I'm right-handed after all.
Who would spend money for a bag of already grated carrots? I would, after spending around 20 minutes trying to peel and grate a single carrot!
Not to mention showering: after finding a way to protect the cats from the water, you are left with some other dilemma such as how to squeeze the shampoo bottle... I know, I know: tragedies of the modern times and of the privileged ones.
I had to take a sick leave because I can't really do my job with a single hand.
And the worst thing of all is that knitting is not an option either.
I've tried it: yesterday I met with some friends and even knitted something rows, but I got tired pretty quickly and didn't make that much progress on the hat I was working on.

So, as painful as it may be for me (literally and non-literally speaking), I decided to take a mature decision and stop knitting for the time being.

Is going to be horrible and i will probably suffer of some withdrawal syndrome in the next few hours but I decided to be responsible about it; and I thought I could handle it better if I did something with this non-knitting time, so I'm going to do some knitting studies.
Yup, this next few weeks I'm going to be about studying: watching YouTube videos with new techniques, catching up with my reading list, and lessons on Craftsy.
I can turn this bad experience into an instructive one: so far it is working, as I even decided to give the dictation system on my MacBook a try. It works pretty well, even more so after having double checked the spelling once finished talking!